---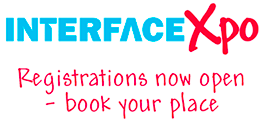 Over the years, the education sector has seen some events and conferences come and go (such as the Learning@School in February) and so it's been nice to see the NZ Interface XPO establish itself as an integral part of the ICT professional development landscape.
The XPO is held in May with one day in each of three cities around the country.  This year, it's been held in Wellington, Taupo and Auckland and I enjoyed the opportunity of attending the latter two which both had good turnouts from schools in their regions.
While a modest number of ICT vendors have stands (and offer workshops), the highlights of these events are usually the schools' own stories of their ICT progress.  My observation was that topics such as BYOD, Google Apps for Education, chromebooks and the N4L Pond seemed to be the most popular amongst those attending.
Speaking with Greg Adams, the enthusiastic and genial mastermind of both the XPO and the NZ Interface magazine, it seems that the XPO will be back again next year.  I certainly hope so as it seems to fit a gap in the ICT PD calendar very nicely!
– Rohan Meuli