---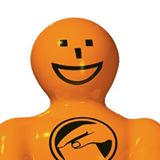 It was interesting to drive around  my part of the world over the weekend and see so many political billboards already erected, even if they were all just for one party!  The signs were concrete reminders that the election will be held here in New Zealand in only a couple of months, on September 20th.
In the preamble to the full-on election campaign, it was noticeable to those interested in education that the main Opposition party had been quick to release much of its education policy already.  Education generally rates as an important issue amongst voters and it would be fair to say that the current Government has had its fair share of up's and down's in education over the last 3 years so it will be undoubtedly be a hot topic for debate.
So, with our ICT hat on, what are the two main parties' key policies in regard to ICT in schools?
As a second term Government, the National Party has had plenty of time to implement its plans already.  It would be fair to say that there have been some problems along the way but currently the key offerings (based on public announcements and the Prime Minister's statement to Parliament earlier in the year) appear to be :
– rollout of ultrafast broadband, including fibre to most schools by the end of 2016
– the Network for Learning which currently offers free Internet access to that fibre for schools
– school network upgrade programme (SNUP) to upgrade schools' internal networks, including in recent times their wireless network
What's also significant though is that professional development (PD) on ICT for teachers has, if anything, been winding down in the last 2 or 3 years and there is also no nationwide policy about how schools and families can afford to procure the handheld devices for students which are an important and popular part of the modern learning environment (typically at least partly through a BYOD program – "Bring Your Own Device").
On the other side of the Parliamentary benches, Labour as the main opposition party has made some interesting announcements.  There seems to be no question of their support for the fibre rollout, school network upgrades, etc so, from an ICT perspective, the key point of comparison with National is their approach to ICT PD and where they stand on handheld devices.  It's spelt out fairly clearly on their campaign website that Labour will:
– put in place a programme that provides an affordable option, available to all schools, for Year 5-13 students to have access to a portable digital device, in the classroom and at home
– commit $25 million to provide teachers with professional development during the 2016 and 2017 school years to assist them to make the most effective use of digital devices in the classroom
– partner with schools, local government and communities to put in place infrastructure that will allow students, particularly those from low-decile schools, who do not currently have internet connections to use their portable devices to access the internet at home.
Like many election promises, they sound good at face value but quite rightly critics (including the National Party) have pointed out that particularly the first promise is easy to say but much harder to do, especially when devices are being updated and replaced by manufacturers much more quickly than a 9 year program (year 5-13) could readily handle.  No doubt, the "devil is in the detail" and we'll look forward to Labour being pressed to provide more details as the election campaign unfolds.
Similarly, let's hope that National will also be taken to task about ICT PD for teachers and their strategy for handheld devices during the campaign, as those deficiencies are too important to be ignored.
NB outside of the Education portfolio per se, one of the most interesting Government initiatives which will affect (and should assist) schools' ICT is the RealMe identity service being managed by the Department of Internal Affairs and New Zealand Post.  Conceptually, RealMe is right up our alley here at Our School so I'll talk more about it in the not too distant future.
– Rohan Meuli
Update 25/7/14 – "Labour ups ICT ante with new digital proposals …"