---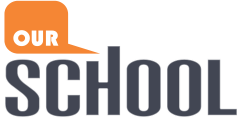 On behalf of Brett, myself and the rest of the Our School team, welcome to our new website and blog.
In a sense, our company has been under way since i-com started in 1996, and when we expanded last year, we kept that familiar name.  Now we've had a good 12 months to get better established and the new company name more clearly reflects our key market and our flagship product.
For those schools that are already working with us, thanks for your support and we look forward to continuing to roll out some powerful services to you over the rest of the year.
We'd be delighted to talk with other schools as well, particularly those of you that are keen to move ahead with using cloud services and ultra-fast broadband to facilitate eLearning, parent engagement and school ICT admin – we're keen to be your cloud service partner!
– Rohan Meuli